Headteacher Award
Headteacher Awards are awarded to children who have been recommended by the Class Teacher or another teacher in the school. Last year these awards focused very much on achievement, progress and effort, but this year we are keen to offer awards for children who most noticeably demonstrate our values on a consistent basis.
Well done to our Headteacher Award winners!
Award for beautiful handwriting!
Award for amazing vocabulary!
Award for brilliant maths!
Amazing writing from this future author!
Look at all these FS Superstar Writers!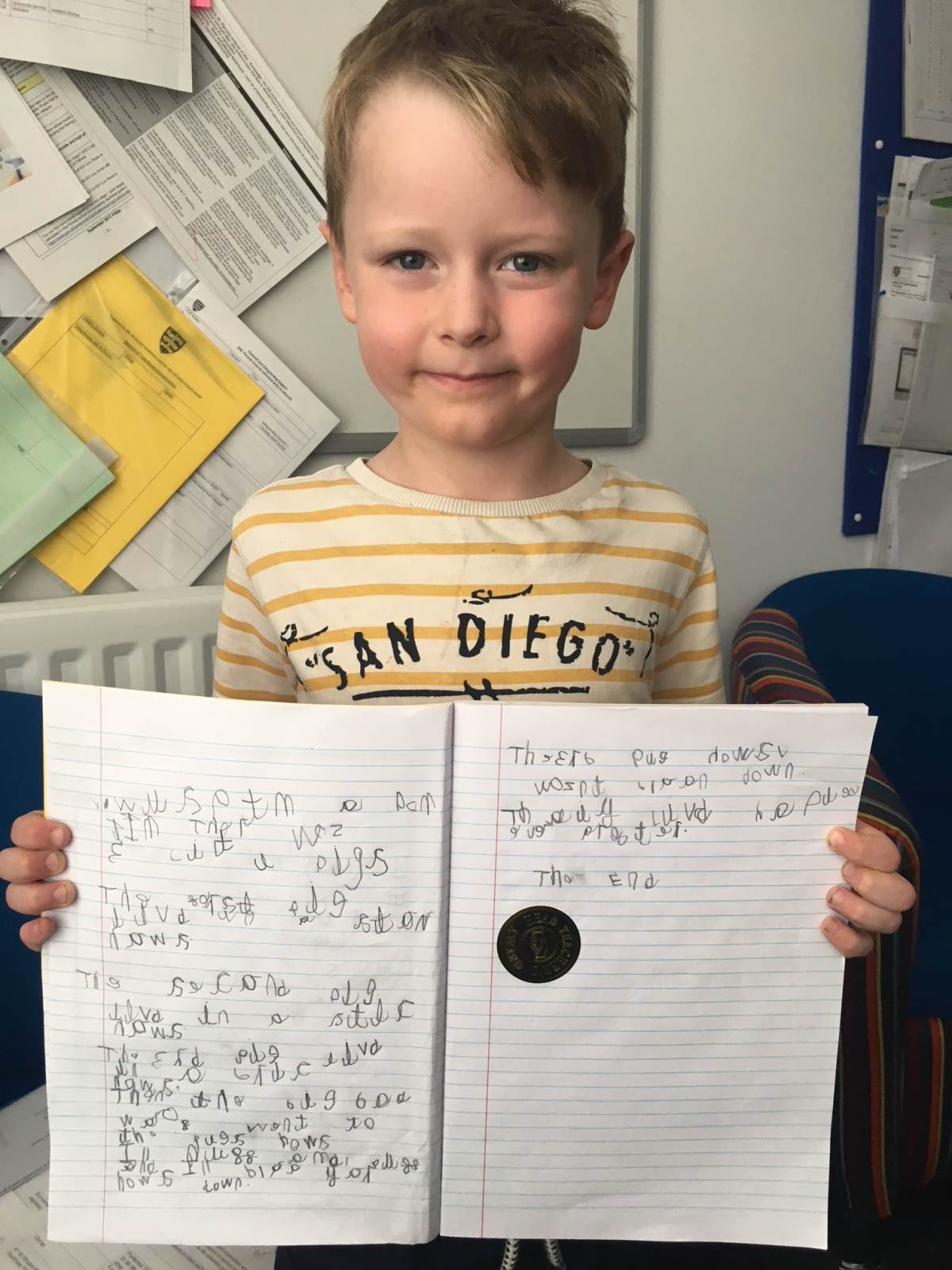 This young man knows how to keep us safe!
Great sportsmanship in PE!
Award for great geography!
Award for showing empathy!
Fantastic attitude to work!
Absolutely awesome writing!
Possible future architects... Great blueprint work!
Fantastic non-chronological reports about Portsmouth!
Fantastic work from this young lady!
Amazing homework from these pupils!
Fantastic Titanic homework from this young man.
Finding halves in shapes. Lovely independent work!
Investigating which fabric would be best for making a pair of curtains with, using a data logger to measure lux!
Fantastic progress in all areas of the curriculum from this young man. Proud smile says it all!
Beautiful descriptive writing from this young lady. Blew my socks off!
Amazing Science from this young man in Year 1!
Impressive, emotive writing from this young lady in Year 6!
For learning her 8 times table!
For fantastic independent writing!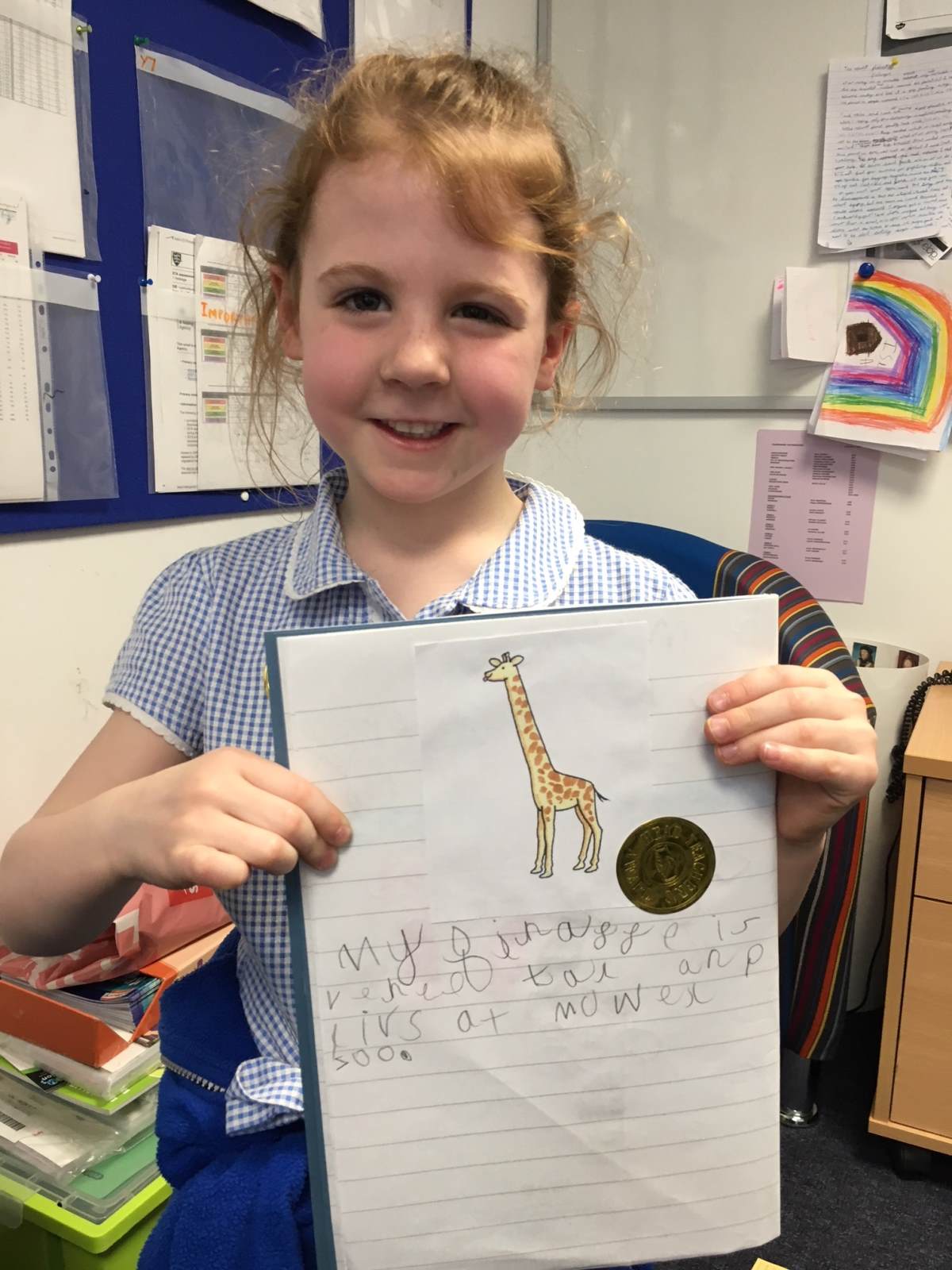 For great progress in reading!
Year 3 awards for great writing, persuading us to take a cruise!
For fantastic progress in writing!
Awards for amazing myth stories!
This young lady has been amazing her teacher all half term! This 4th HT award has been given for independent writing.
Awards for fantastic Rainforest posters and teamwork!
Super bus stop division. Well done!
Marvellous maths! Award for converting fractions.
Awards for these champs! Times tables recall faster than the teachers!
Double awards for this superstar! Brilliant work in maths and grammar.
Fantastic writing in the style of Skellig!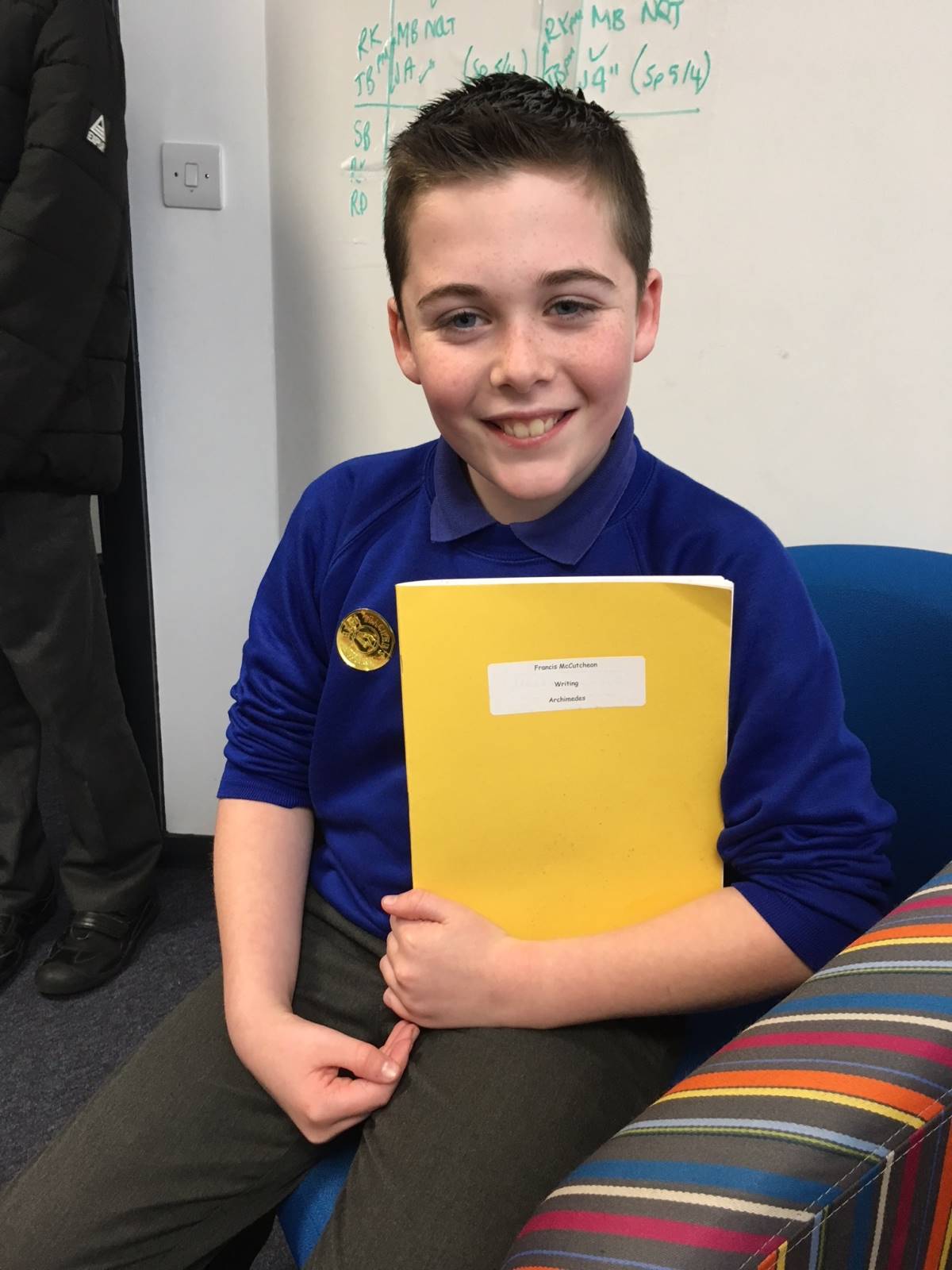 Award for dramatic improvement in her reading skills!
Awards for persuasive writing.
This young man has cracked his 2, 5 and 10 times table!
Fantastic improvement in handwriting by this young man in FS!
Homework heroes receiving their award!
Levi, Melissa and Bobby - for their amazing homework.
For careful observations in science - melting chocolate!
More melting chocolate awards!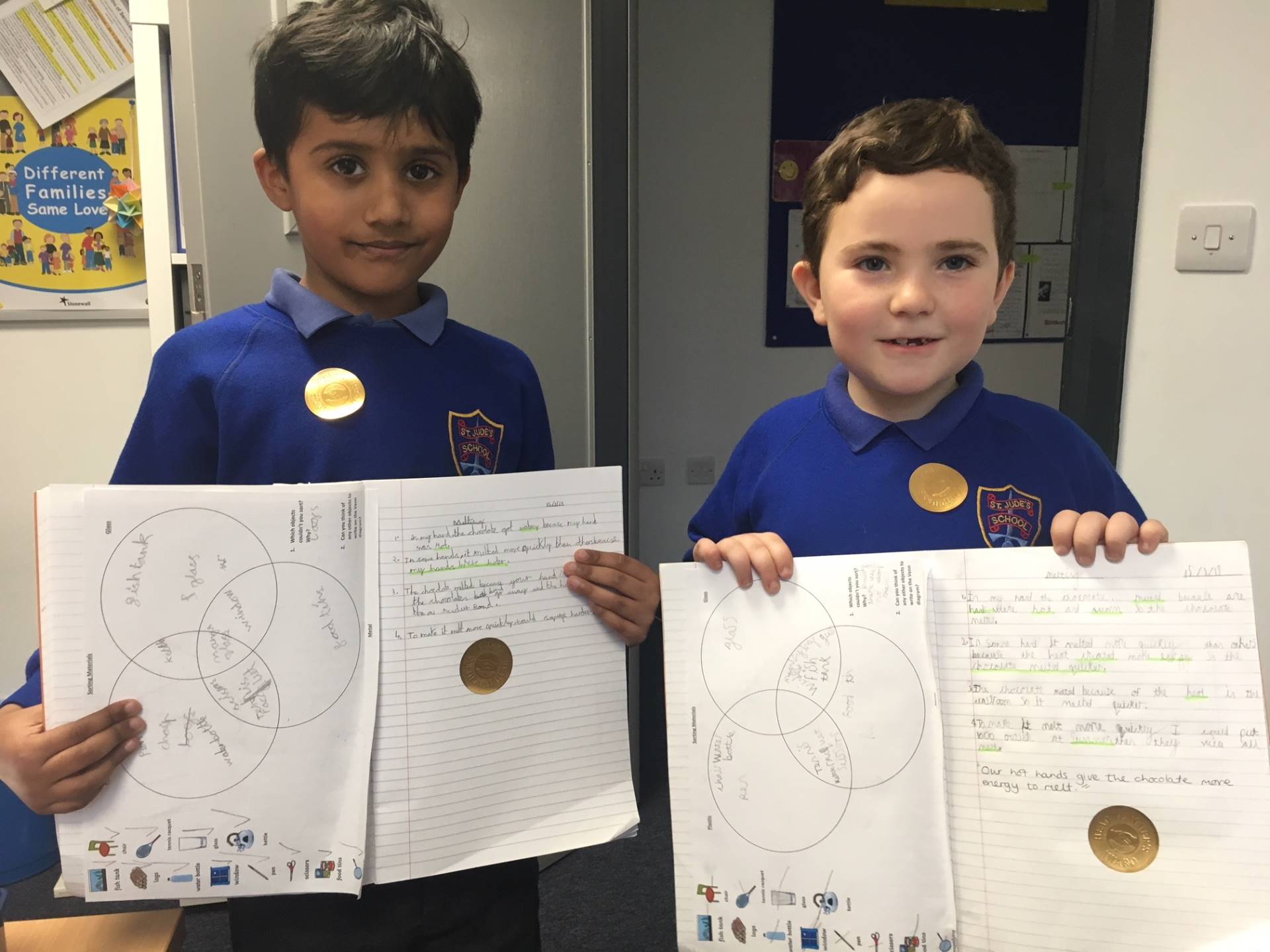 Max and Jessica. Brilliant maths, showing great perseverance.
Hockey stars - 3rd place!
Sawsene completing own challenge of multiplying a 5 digit number by a 5 digit number. Well deserved award!
Lucy. For word of the day challenge - 'Lavish'
Joshua & Aayan. Awards for acing their Maths assessments!
Star writers use WORD OF THE DAY!
Eric. For ordering his numbers using Numicon independently.
Zeki's award for brilliant Maths work!
Well done Oliver. Great writing!
Well done to our wriggly, giggly Year 1 children who went with Mrs Ryan on a Service Pupil trip last week. Thank you for representing our school!
Amazing Great Fire of London Artwork from Year 2!
Even Miss Wilcox managed to earn a HT award!
Mohammed. For fantastic letter writing!
Danger Detectives are on the look out. Well done team - thank you for making our school an even safer place!
Ashton. Thank you for coming to show us the progress you have made in not only your handwriting, but in your sentence structure and writing stamina too.
Well done Nigin. We are proud of the steps you are making in maths.
Jada has been working really hard to show her multiplication maths skills.
Super working out and much more maths confidence. Great stuff Mia.
Iman. Mrs Eldrid was so pleased with your maths this week. Keep up the good work.
Lovely Learta has earned this Head Teacher award for doing extra homework! Along with the definitions for words given to her by her teacher to find, she also found words that interested her and made her own list.
Zachary who has been an excellent 3D shape detective today!
Ella for her fantastic recording of her science work - super scientist and artist!
Kenzie for his fantastic Charlie and the Chocolate Factory writing!
Mikail could win Mastermind with his exceptional recall of facts around the Great Fire of London. He came down to share his poem and got a bonus sticker for his comprehension too.
Super sentences from Jessica. So delicious they almost dripped off the page!
Samuel - Superb writing about Elvis as part of year 5's topic on America. It has been great to see the progress in this young man's book this year
Ava - Excellent use of your phonics to help with some really tricky words!
Charlotte - Wonderful adjectives in your Great Fire of London Acrostic poem. "Why use hot when you can use flaming!" Great advice!
Claudia - Thanks for sharing your descriptive acrostic, I could almost feel the fire on Pudding Lane
Jimmy - Super language for your Great Fire of London Acrostic poem and a great memory for facts. Well done young man
Aydon - What a superstar! Using paint in the creative are to paint your name. Good job!
Jessica for her scrumdiddlyumpious descriptive writing
Oliver for amazing writing using his phonics
Samuel for his fantastic painting of a heart
Toby and Yusuf for their Stone Age Caves homework
Niamh for fantastic phonics blending when reading
It's not Rocket Science! Loved Charlie's rocket homework
Oscar for amazing writing
William for fantastic descriptive writing, using similes, as well as impressive improvement in handwriting
Mikail for fantastic Maths problem solving
Fahim for amazing problem solving in Maths